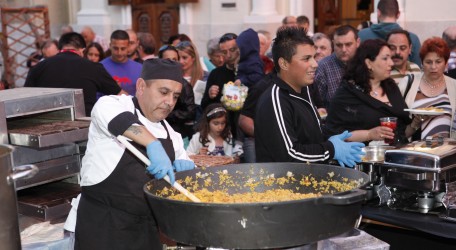 "Eating to your heart's content" – This was the general sentiment last Saturday in the streets of Zabbar as the crowds gathered to be a part of the first ever Malta International Food Festival.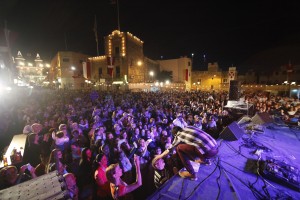 Maltese and Foreigners alike filled the streets of Zabbar to sample the finest in international cuisine. With the Chinese and Maltese proving to be favourites amongst the many, the chefs and crews at the Italian, Spanish, Arabic, American and Sweet areas had their fair share of work, as slowly it was being noticed that all those present were eating to their heart's content.
Local Bands entertained the crowds in the two stages purposely set. Cinnamon War, Saneless Feel, Fuse Box, PlanetSeed and Errol (from Airport Impressions) together with Claudia Faniello made the event even more great with their mix of originals and cover versions that had the crowds singing and dancing. Excitement filled the main stage area when Gianluca Bezzina got on stage to give an exclusive performance, including his Eurovision hit, 'Tomorrow'.
Speaking on the main stage before cutting a big themed cake to mark the occasion, Mayor Quinton Scerri said, "This is what I dreamed of, what I always believed in, that Zabbar can actually be one of the best localities in Malta. Such a turnout makes me look forward and fills me with courage to work even harder". He thanked the two band clubs and the "Grupp Armar" for joining forces to organise one of the biggest activities that Zabbar ever saw. He also thanked all those that by attending, were part of the success.
The Action Team's work did not stop last Saturday, plans are already in motion for the next event of the Local Council and the Action Team, which is being kept under wraps for the time being.