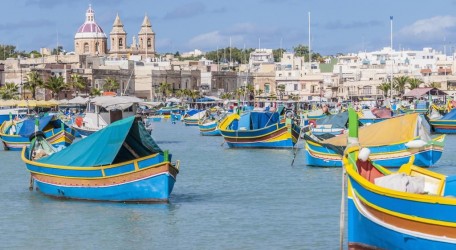 The Department of Fisheries and Aquaculture would like to invite the general public for a fish fair in Marsaxlokk on Saturday 6th June between 7pm and 11pm. The Eat Fresh Fish Fair is part of a campaign aimed at promoting the benefits of eating fresh fish as part of a healthy diet.
The Fish Fair will include several activities such as information session on underutilised fish species including chub mackerel (kavall), saddled seabream  (kaħli), gilthead seabream (awrat), uropean seabass (spnott) and European hake (merluzz), culinary lessons on the species mentioned above, including also step by step guide on how to cook easy and tasty recipes at home, a kids area, FREE tasting sessions of the specified fish above and boat trips, were the participants will have the opportunity to go on a boat trip with the fishermen to get a better insight of the sector and the whole process of fish catching and to interact with the people in the fishing industry and to learn more about artisanal fishing practices. For sports enthusiasts, there will also be a big screen airing the champions league final between Juventus and Barcelona.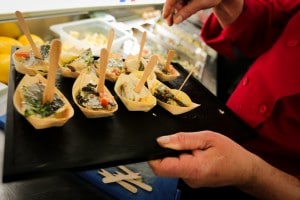 Horace Gauci, Mayor of Marsaxlokk said, "As Local Council we welcome this initiative since we firmly believe that as a fishing village we are in a better position to co-operate with this initiative. Having said that, we encourage our villagers, and visitors alike, to embark on a healthy diet, that includes fish. Hence, we look forward for this activity to further promote such ideals whilst thanking the organisers for their great collaboration."
The Eat Fresh Fish campaign is an EU co-funded project led by the Department of Fisheries and Aquaculture and supported by relevant stakeholders and project partners such as Għaqda Koperattiva tas-Sajd, the Malta Chef Society, St. Peter Foundation, the Fishing Trawlers Association, fish4tomorrow, the Federation of Maltese Aquaculture Producers and Kooperattiva Nazzjonali tas-Sajd. The campaign is co-financed at 75% EU Funds and 25% National Funds.
Fresh fish is one of the healthiest foods suitable for all ages, and therefore it is an important part of everyone's diet. Fresh fish is the major source of omega 3 fats, high in good quality protein and low in saturated fat. It is also rich in nutrients such as Vitamin D and selenium.