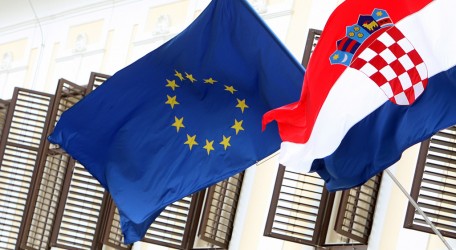 Croatia will be joining the EU on Monday 1 July 2013. To mark Croatia's accession, the European Commission Representation in Malta with the collaboration of Valletta Cruise Port will be holding a public concert by the band of the Armed Forces of Malta on Sunday 30 June  at 9pm, at the Valletta Waterfront. The band will be playing a number of entertaining popular classics in a colourful and joyous setting. The public is invited to attend and celebrate this event. The invite is extended especially to the Croatian community on the islands.
Croatia's accession will bring the total of EU Member States to 28. Its application for membership was submitted in 2003 and the European Commission recommended the status of candidate country in early 2004. Accession negotiations were terminated on 30 June 2011 and the Treaty of Accession was signed on 9 December 2011. The ratification process by the whole of the 27 EU member states' parliaments is expected to be concluded by the end of June 2013 and on 1 July 2013 the Croatia will be officially an EU Member State.
This next enlargement is another important milestone for the EU. The concert will be an opportunity to mark this event here in Malta as well.
The concert is free and no prior booking is necessary.