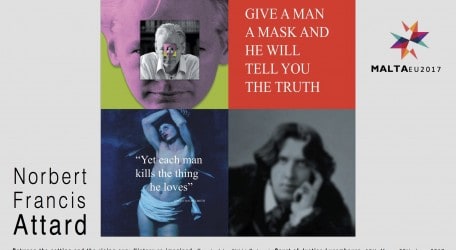 16 photographic works by Norbert Francis Attard
Curated by Nikki Petroni
Court of Justice – Rue du Fort Niedergrünewald L-2925 Luxembourg
Opening on 15th May 2017 at 13.00
Opening Speech on 15th May 2017 by Hon Justice Borg Barthet
Exhibition from 16th May until 30th June 2017
Between the setting and the rising sun. Can history be reintegrated into the commonplace? Norbert Francis Attard's photographic manipulations are repositories of collective memory, local and international, that intentionally juxtapose diverse temporal happenings on singular planes of vision. Each piece forms part of a series, and is composed of multiples and repetitions that invoke a simultaneously familiar and unsettling feeling. Intertextuality shapes the image selection whilst respecting the individual significance of each piece. War, violence, exile, truth, narcisscism, injustice; subjects that possess digital screens on a daily basis. It is the way in which Attard presents the material that interferes with the quotidian sequence of their circulation. History is made visible; history becomes relevant. A postmodern language for an utopian future.