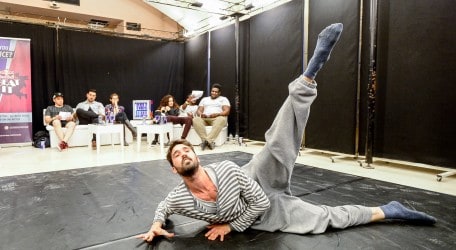 Last week's Red Bull Beat It auditions saw around 50 dancers taking part in this revolutionary street-dance contest.

Judges Anthea Zammit, Georgia Evans, Marley Lagana, Harvey Massok, Antonio Whyte, and Matthew Saliba selected the top dancers to take part in the final. This will take place on Saturday 13th May 2017, at Great Siege Square in Valletta.
The 16 finalists of Red Bull Beat it are; Lawrence Mifsud, Leonel Viloria Aquino, Emma Chetcuti, CJ, Annette Atanda, Cyril James, Daniele Passarello, Christian Cali, Mark Scerri, Liston Bongailas, Pirte Marius Alexandru, Luke Mizzi , David Spok, Patrick Laera, Cheryl Lofreda, and Lucas Roque Machado.


All those attending the event will decide who the best dancer is and who will win the competition. Spectators will get a choice to vote for the blue or red corner in a series of one-on-one dance battles. The ones with the most votes will then win the dance battle.

Further information about the event can be obtained by following the event page on Facebook – Red Bull Beat it 2017 // Malta.