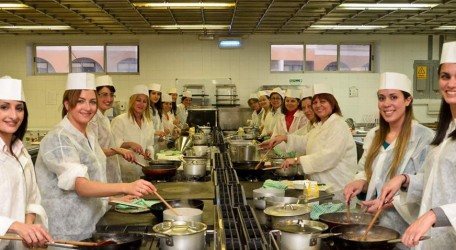 Banking on Women (BoW) members benefitted from evenings of honing their cookery skills at the Institute of Tourism Studies (ITS) with expert guidance from ITS Lecturer Joseph Casingena.
One of the 'plat de jour' was Beef Stroganoff, on a bed of rice with carrots and peas, which BoW members prepared after a demonstration by Mr Casingena.
"Apart from being a fun activity for Banking on Women members, Mr Casingena let us all in on many handy tips and techniques to improve our culinary skills and appreciation. Most importantly, during this four-session course, we learnt to cook healthy meals within half an hour," said Pauline Azzopardi, HSBC Malta Marketing Manager and President of Banking on Women.
BoW is a voluntary female association within HSBC Bank Malta plc which actively supports women in realising their career ambitions within the bank as well as other life goals.