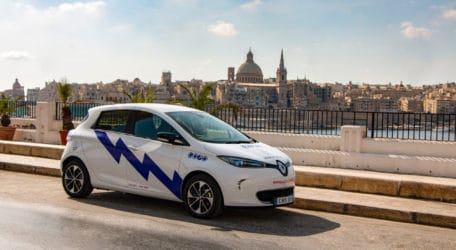 Reference is made to the Sliema council's statement Car2Go – Programme Launch & Implementation This Week where it protested that this project was "being implemented without proper consultation".
Car Sharing Services Malta CEO Liran Golan wishes to clarify that he met Sliema mayor Anthony Chircop in a one-on-one meeting on April 26 at his office where he explained how the island's first national car sharing scheme, using environmentally friendly vehicles, would be operating.
The mayor was also provided with a presentation of how this service would work with coordinates of the 20 designated parking spaces where the charging pillars for the electric cars would be installed.
"No objection to this initiative was ever raised by the local council, until now," a spokesperson for Car Sharing Services Malta said.
The company, a subsidiary of CAR2GO Israel, won the concession contract to run the service following an international public call by the Transport Authority.
Transport Malta has over the past two years informed local councils across Malta and Gozo that this scheme would be was in the pipeline and that their collaboration was required to ensure it was a success.
Transport Malta noted that while it understood that some members of the public may be concerned about a loss of parking spaces in their locality, this initiative would help reduce traffic and alleviate the parking shortage in the Maltese Islands in the longer term. Car Sharing Services Malta appealed for everyone's cooperation and said it was willing to listen to councils' concerns.
Operating under the brand name GoTo Malta, the service is being rolled out in two weeks. A total of 225 charging pillars will be set up across Malta and Gozo by the end of next year to support a fleet of 150 electric cars.
This €8 million initiative, run in collaboration with Transport Malta, forms part of the government's vision to introduce innovative transportation modes, reduce dependency on private cars and contribute towards Malta's target to have 5,000 electric vehicles on the road by 2020.