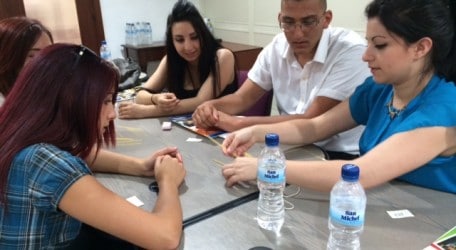 Seventeen MCAST students, coming from different callings, attended a number of specifically organised activities at Farsons' Brewery as part of a comprehensive student orientation programme prior to commencing their work placement within the company.
Following a familiarisation visit to the Brewery, the students were introduced to the Farsons Group business operation by the Group HR manager Ms Antoinette Caruana. Various interesting topics related to health and safety at the place of work, and quality management were also addressed by members of the Farsons management team.
The students experienced a team building activity organised by LEAD Training Services with a number of learning outcomes, including: the importance of early orientation, both with the task at hand and the other members of the working group; the laying out of a work plan to reach the end objective; ensuring good time management; and prototyping.
The Farsons Group has a strong collaborative relationship with MCAST and fully supports initiatives by the College to give students hands-on related work experience complementary to their course studies during the summer months. Both the students and hosting departments gave positive feedback on this work experience of 125 hours spread over five weeks.