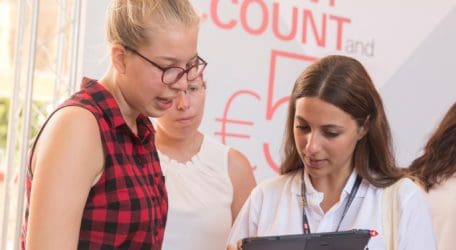 This year all new HSBC Student accounts opened until 31 October 2018 will benefit from €50 credit, as well as free mobile and internet banking, a fee-free international debit card, discounted fees on ATM withdrawals from non-HSBC banks and a branded 16GB USB stick. 
Students can enjoy the benefits of the HSBC Student account without the need to go to one of the bank's branches.  Throughout summer, HSBC Malta is visiting student hotspots, including the University of Malta and the Malta College of Arts Science and Technology (MCAST) to showcase its offers and benefits. The process being used to open a new student account is now digital using a tablet with no forms to fill in.
Daniel Robinson, Head of Retail Banking and Wealth Management at HSBC Malta, said: "At HSBC we're providing students an all-inclusive financial package which is designed to bring the ultimate convenience possible to students so they can focus on having the time of their lives." 
All full-time students in Malta and Gozo are invited to visit the bank's Facebook page facebook.com/HSBCMalta or website www.hsbc.com.mt/student for more information on the student offers and other upcoming events. The €50 offer is subject to verification of November 2018 stipend credited into an HSBC Student account.