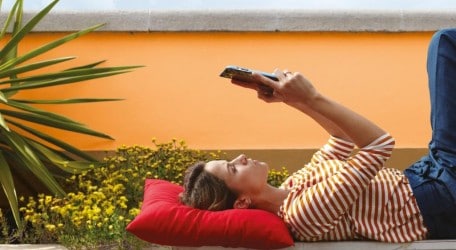 Vodafone Malta is committed to reduce its carbon footprint and one of the initiatives the company has been promoting for the past few years is the e-billing system. The company now has over 41,000 unique customers signed up for secure e-billing and by August 2012, 79% of Vodafone's postpaid customers were on e-billing when compared to 69% last year, with an increase of 10% in just one year.
Considering that a one-paper-invoice leaves a 100g carbon footprint, these results are extremely positive. "Many of us are concerned about the environment and Vodafone is aware of its own environmental impact," said Alexandre Froment-Curtil, Head of Marketing at Vodafone Malta. "Looking at ways of reducing our impact on the environment has become part of our daily life.  E-billing is one of our strategic goals which helps us to continue to be a responsible business."
Since June 2008, Vodafone Malta has taken a step towards sustainability through its e-billing system. It introduced a secure free e-billing service, allowing customers to access their bills online and providing them with the opportunity to do away with the traditional posted bill.
Being a responsible, modern business, Vodafone is going through an ongoing and evolving process in order to protect the environment. As part of Vodafone Group's initiative worldwide to reduce its carbon footprint by 50% by 2020, e-billing plays an important role in the organisation's social responsability and sustainability plan.
"E-billing is simply one initiative that Vodafone has taken on board to be a sustainable business, helping the environment we live in," said Miriam Dalli, Corporate Affairs Senior Executive at Vodafone Malta. "Vodafone has an extensive programme of activities to help us reach our environmental targets while making sustainability a core part of our business."
Vodafone's e-billing system gives you powerful new insight into the breakdown of mobile phone bills and by going paperless everyone will be doing their bit for the environment. Vodafone customers can login at any time and view not only their current bill but also previous bills online. If every household used e-billing, it could reduce waste in landfills by hundreds of tons a year and help curb the release of greenhouse gases by millions of tons, saving millions of trees a year.