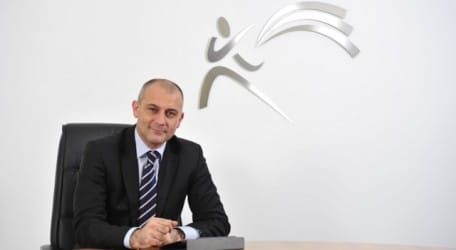 Joseph Cuschieri, Executive Chairman of the Lotteries and Gaming Authority, Malta was the guest of honour at a breakfast seminar on the Impact of UK Regulatory changes on the Maltese gaming industry held last week. This event was co-hosted by the Malta Business Network (MBN) and the Malta Lotteries and Gaming Authority (LGA).
The opening address was made by Malta's High Commissioner H.E. Norman Hamilton. This was followed by a presentation by LGA Executive Chairman Joseph Cuschieri, outlining the opportunities of the gamining industry in Malta.
Mr Cuschieri spoke about Malta as a gaming jurisdiction, its reputation and his vision for the LGA and the growth of the remote gaming sector.  He said that, "Malta is one of the largest remote gaming jurisdictions in the world and was the first EU member state to regulate Remote Gaming. It is the most dynamic and fastest growing sector in Malta attracting big operators including some of the leaders in this international and multi-billion Euro industry".
Following Mr Cuschieri's presentation, an introduction to the recent UK regulatory changes was made by Mr Nick Nocton, Director, Jeffrey Green Russell while an outline of recent changes to the European VAT framework was given by Mr Dougie Todd, VAT Director, Indirect Taxes Department.
This event was attended by a high-level mix of operators, advisers and journalists all coming from the gaming sector. It focused  on some of the more technical aspects of the UK regulatory and EU VAT changes and was extremely well received. MBN director Charles Gerada moderated the session.