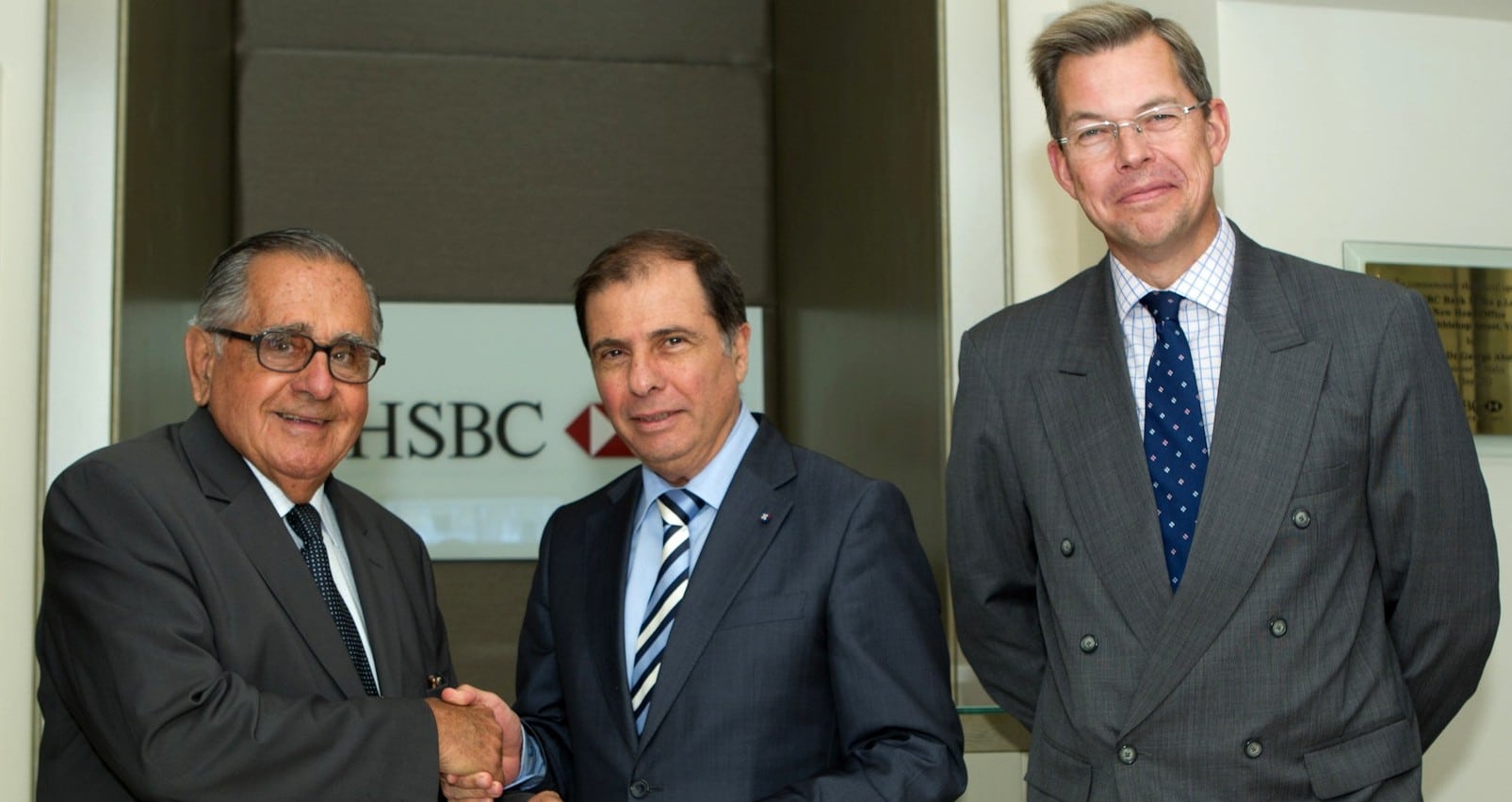 Pictured above: President George Abela receiving a donation in aid of MCCF from HSBC Chairman Albert Mizzi and CEO Mark Watkinson
HSBC Malta is focusing on increasing Malta's connectivity around the world, and especially with growing and emerging markets. Apart from playing a key role in Malta's development on an economic and financial level, HSBC is actively promoting Malta as a strategic location between Europe andNorth Africa, together with the resultant opportunities.
This was stated by HSBC Malta CEO Mark Watkinson during an official visit by President George Abela to HSBC Head Office inValletta.  President Abela was welcomed by the Board of Directors led by the Chairman, Mr Albert Mizzi.
President Abela said: "Being the largest international bank on the island, HSBC is pivotal in promoting Malta internationally, especially with respect to the trade and financial services sector. This reinforces the country's vision to become a regional hub and centre of excellence for financial services.Maltahas a lot to benefit from HSBC's global footprint and expertise."
President George Abela commended the Bank in Malta for its high standards in terms of governance as well as the importance it gives to sustainability and social responsibility. "I thank the Bank's employees for dedicating their time as volunteers in the Bank's corporate social responsibility activities," said President Abela.
During the visit, HSBC Malta confirmed its continued support towards l-Istrina as one of the main sponsors, and HSBC Bank Malta Chairman Albert Mizzi presented a donation to President George Abela in aid of The Malta Community Chest Fund (MCCF).
"Once again, we look forward to contributing to l-Istrina through our financial support and most importantly through the time, energy and enthusiasm of our volunteer staff members," said Mr Watkinson.
President George Abela thanked HSBC for its continuous support of The Malta Community Chest Fund and especially the Bank's involvement and sponsorship of l-Istrina. "We've been collaborating for many years now with HSBC, and we wish that this relationship will continue in the future," said President Abela.