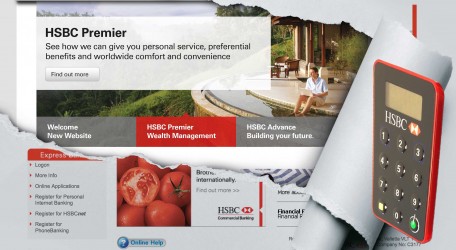 HSBC Malta has joined up with several other HSBC group entities and has upgraded its public website and introduced an improved Personal Internet Banking service. The website, hsbc.com.mt offers a fresh online look and feel, new features and the very latest in online banking security.
New features include a convenient product comparison page and tools section to help customers choose best suited products, a '3-click navigation system' for faster site navigation, and simpler online applications for HSBC products and services which now allow customers to apply for more than 15 HSBC products.
"This large-scale upgrade of HSBC Malta's online services demonstrates the bank's commitment to invest in HSBC Malta, as does the huge investment made recently in renovating our branches, ATMs, and IT systems," said HSBC Malta's Head of Retail Banking & Wealth Management Paul Steel.
"We are confident that our customers are going to welcome these improvements which are the result of two years of teamwork involving HSBC staff across the group. With this upgrade, Malta has joined the growing list of countries that have adopted HSBC Group's new online look and feel, as well as the latest version of Group personal internet banking standards," said Paul Steel.
Enhanced Personal Internet Banking service
An enhanced HSBC Personal Internet Banking (PIB) service, complete with a new Secure Key, is also being introduced to offer the latest group standards in customer experience and security.
The Secure Key, being mailed to all HSBC Personal Internet Banking users together with user instructions, will replace the previous Internet Banking security device. Once the new Secure Key is activated, the old Internet Banking security devices are to be disposed of. Recycling bins are available in all HSBC branches for this purpose.
A video showing the full migration process as well as a list of frequently asked questions regarding the new Secure Key is available on hsbc.com.mt.
Enhanced security for online shopping
HSBC Malta also implemented a new online credit and debit card authentication system, offering added security for customers who use MasterCard and Visa credit cards, as well as Visa Electron debit cards on enabled websites.
Registration is a quick online process with simple step-by-step instructions. As part of the registration process customers are asked to create a password which they will then use when using their card on enabled websites. Each card is to be registered separately and need only be registered once. More information is available on the bank's website at hsbc.com.mt/secureonline.