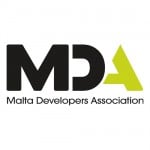 The Malta Developers Association (MDA) is in full agreement with the announced pay rise for members of the judiciary.
MDA feels that the rise will continue to strengthen the independence of the judiciary as well as make a judicial career more attractive to experienced lawyers, who would face a deficit in their income if they were to accept a judicial appointment.
With the great economic advances and the rise in the standard of living that Maltese society has experienced in recent years, MDA feels that other important and responsible Constitutional posts, such as those of persons in the political arena, should also get higher remuneration than at present. 
Such measures would be in line with Government's aim of a better and more cosmopolitan Malta.