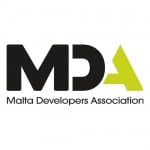 The Malta Developers Association feels the time has come for an official register to be compiled of building contractors.
Unfortunately, at a time when there is a construction boom, there are those lacking the experience and worse still the training, who offer their services as building contractors, with the consequence that poor quality and defective work is produced.
Apart from this, a register of this nature will divide the contractors into different categories according to their size and the type of contracts they will be capable of executing. This system, that is in use in practically all the European countries, ensures that whoever undertakes contracts of a certain size will have the experience and the capability to execute the work undertaken to be completed.
A building contractors' register will enable the country to also ensure that these contractors are serious in the way they work. They would have the necessary know-how of Building Regulations and, most importantly, construction site management skills, which are of benefit to every citizen. In case of serious deficiencies, these contractors could be deregistered.
The MDA therefore appeals to the government to draw up a system of this nature and to put it into effect in the shortest time possible.