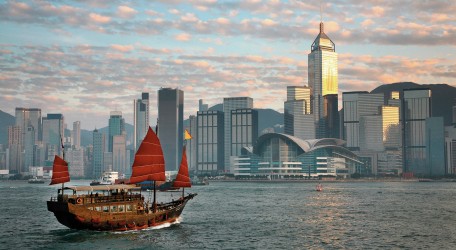 Some 25 Maltese companies joined companies in Shanghai and Hong Kong for a business forum organised by Malta Enterprise with the support of  HSBC Bank Malta.
The companies from Malta represented a range of different industries, including alternative energy, engineering, travel and financial services, beverages and construction. InShanghaimore than 65 Chinese companies participated in the forum which placed an emphasis on the unique advantagesMaltaoffers to Chinese companies looking to invest and gain access to European and North African markets.
Presentations were delivered by Malta Enterprise's Chief Officer for Trade, Investment and Enterprise Support Joe Schembri, HSBC Bank Malta's Head of Commercial Banking Michel Cordina, as well as the Malta Chamber of Commerce, Enterprise and Industry's representative Anton Borg.
A series of one-to-one meetings were held between Maltese and Chinese delegates. Organised with HSBC's support. A similar programme was also carried out in in Hong Kong.
"HSBC Malta's support for these trade missions provides a direct means of attracting investment in Malta. HSBC's position as a leading international bank, combined with its strong presence on the ground in China and Hong Kong, offer Maltese businesses the global connections and business opportunities to expand their operations far beyond our borders," said Mr Cordina.
For more information about HSBC's commercial activities, products, and services customers are encouraged to contact their Relationship Manager or call Business Banking Centre on 23808000. Information may also be accessed from HSBC Malta's website at www.hsbc.com.mt/commercialbanking or by visiting any HSBC branch inMalta and Gozo.