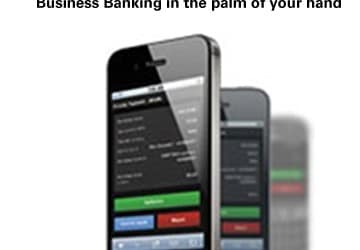 Available on iPhone, Android, and BlackBerry operating systems
HSBC Malta has introduced HSBCnet Mobile, a banking application for mobile devices that offer comprehensive mobile banking tools and financial solutions to HSBC business clients in more than 60 countries.
Available on iPhone, Android, and BlackBerry operating systems, HSBCnet Mobile provides Business Clients with the ability to view account balances and statements, authorise Priority Payments (including Cross border and Domestic) and Inter-Account Transfers, on their mobile phone 24X7. Functionality includes also the option of receiving notifications of payments via email or SMS.
HSBCnet Mobile is exclusive to HSBCnet business customers. HSBCnet is a comprehensive suite of flexible online financial solutions – all designed to help business customers increase productivity and manage their cash flow. It provides real-time global account access and setup features which can be customised, so customers can stay in control of their finances at every level of their organisation, by keeping track of their payments, receivables, liquidity and the changing value of their assets, with one secure, global solution.
HSBCnet Mobile incorporates several key security measures including highly advanced encryption technology, security through the client's HSBCnet profile, and session time-out to automatically log the client off in the event that a device remains inactive for a set period of time.
"HSBCnet Mobile is available to our business clients in 64 countries worldwide where HSBCnet is available. It is a simple and secure service that meets today's changing business needs and enables greater flexibility when managing working capital regardless where our clients carry out their business. We are the first bank to offer a solution in so many major markets, includingMalta," said Michel Cordina, Head of Commercial Banking.
HSBCnet Mobile can be accessed via a device's web browser at www.hsbcnet.com/mobile, without the need to install or download any additional applications. Security and access to HSBCnet Mobile is integrated with HSBCnet online. More information about HSBCnet Mobile is available on HSBC Malta's website at www.hsbc.com.mt/commercialbanking or www.hsbcnet.com. Customers may also request a demo by contacting their Commercial Relationship Manager or by calling Business Banking Direct 23808000.