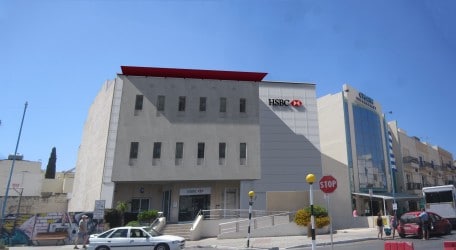 As part of its long term operations strategy, HSBC Bank Malta is investing €2 million in a new contingency site.
Following a very detailed assessment of the options available for such a contingency site, HSBC Malta decided to invest in its existing property in Fgura. This site was chosen due to its location, size and structural capability. The building already serves as a business continuity facility for the bank's business and will be further developed to accommodate a wider range of facilities, including 155 contingency workspaces. Work on the Fgura site is expected to be completed by June 2015.
Contingency sites are locations which are used as backup workspaces in cases of emergencies requiring the evacuation of staff from operational buildings. Such sites ensure that business continuity is in place and, as a result, disruption to customers is kept to a minimum.
As part of the development of the Fgura building, the current branch will be relocated to Żabbar Road in Fgura. The new branch will be a fully automated operation with state-of-the-art ATMs and deposit machines. Support customer service and teller services for the Żabbar Road branch in Fgura will be provided in the nearby branches of Żabbar, Paola and Cospicua.
The members of staff working in the current Fgura branch will be redeployed in other branches. Existing Fgura branch account customers can continue to access their accounts and banking services from any branch of their choice in Malta and Gozo.
Meanwhile the €13 million programme for the renovation of branches and installation of next generation ATMs continues with the planned refurbishment of other branches in 2015. Earlier this year, HSBC completed the renovation and upgrading of two of its flagship branches – Victoria Gozo and Valletta Merchants Street. Over the past three years, 13 HSBC Branches have been refurbished: Valletta, Victoria, Buġibba, Ħamrun, Swieqi, Paola, Żejtun, Mosta, Żurrieq, San Ġwann, B'Kara, Sliema and Żabbar. All Bank ATMs have been upgraded to new machines with enhanced security and anti-skimming devices as well as enhanced functionality such as instant deposits.
In July, HSBC Malta opened its "largest ever branch" with the launch of its highly popular free Mobile Banking App for iPad, iPhone or Android smartphones. The app allows users – once logged in – to view their account balances, details and history.  They can also transfer between their own accounts, including their credit card, as well as pay bills, send and receive secure messages, and view currency and deposit rates, among other features. Users can also transfer funds to any other third-party HSBC accountholders, including those who don't use mobile banking. This feature is unique to HSBC Mobile Banking.