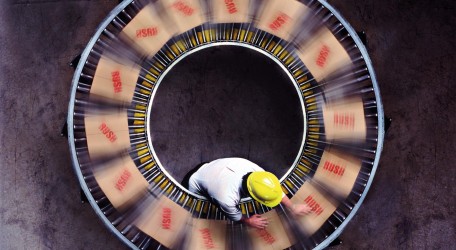 'Invoice Finance for Small Businesses' and 'Invoice Discounting'
As part of the Malta Trade for Growth initiative, HSBC Bank Malta launched two new Receivables Finance products to offer customised solutions for its business clients for more consistent cash flow and better working capital management.
Building upon the success of HSBC Malta's Invoice Finance introduced in 2006, these two new products – 'Invoice Finance for Small Businesses' and 'Invoice Discounting' – offer greater flexibility for customers to select exactly which HSBC Receivables Finance services they required. .
"Invoice Finance is a real success story for Malta, allowing our commercial clients better cash flow and working capital management so as to benefit from new business opportunities. The product also provides ledger management, payment collection and credit cover against bad debts," said HSBC Malta's Head of Receivables Finance, Vincent Borg.
"These two new products are a response to customers' feedback for more tailored Receivables Finance products, providing far greater flexibility to select the HSBC Receivables Finance services that are required," he said.
Whether trading in Malta or internationally, Receivables Finance offers an ideal solution for companies growing beyond their existing credit facilities by helping manage cash flow, significantly speed up turnover, and streamlined processes, all of which promotes more predictable cash flow, enhanced liquidity, increased efficiency, and enhanced financial reporting.
"Customers may send us their invoices once they've been issued and we advance funding against the invoice of up to 85% of eligible invoices, typically done within 48 hours. Faster access to cash traditionally caught in the sales cycle brings many business advantages. These include making cash available to meet day-to-day commitments or even pay suppliers in advance to negotiate more favourable rates and better terms," explained Mr Borg.
Companies in Malta trading internationally that utilise such solutions can benefit from credit protection which HSBC provides. In fact, HSBC Malta strongly recommends that companies protect their international transactions against default by their debtors.
HSBC's Receivables Finance services also offer exceptional insight and connectivity into international markets: "Let's say you're a Maltese client selling to a company in UK, HSBC can help you gain insight into this UK connection through the Bank's presence on the ground in the UK and similarly, in more than 80 countries worldwide," said Michel Cordina, Head of Commercial Bank at HSBC Bank Malta.
"These new solutions highlight the continued investment by HSBC Bank Malta to support customers to grow their business and should assist Maltese businesses to thrive," added Mr Cordina.
For optimal accessibility, HSBC's Internet Invoice Finance system offers real-time access to HSBC Receivables Finance accounts in a secure, web-based environment. Customers have complete control over their entire Receivables Finance program with the ability to send invoices to HSBC electronically, check balances, draw down on funding and more.
More information about HSBC Malta's Receivables Finance portfolio is available at www.hsbc.com.mt. Business customers may also call directly on 2380 8242