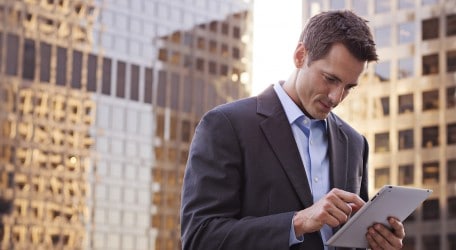 HSBC Malta Commercial Banking launched [email protected], an online Trade and Receivables Finance service that streamlines and enhances import and export procedures at no extra cost, saving traders precious time and money.
[email protected]ce keeps exporters and importers up-to-date with the status of trade transactions via prompt e-mail services, offering relevant advice and notifications on the go. This added convenience makes for greater efficiency and is particularly well suited for trade customers who travel frequently.
"This is another 'First in Malta' product offered by HSBC Malta Trade and Receivables Finance, which, at no extra charge, offers numerous benefits for traders, including seamless tracking of trade documents with the Document Tracker service," explained HSBC Malta Head of Commercial Banking Michel Cordina. "Other [email protected] benefits include enhanced accuracy in document preparation, improved logistics management, and lower document management costs."
[email protected] improves efficiency by enabling one's office to forward non-negotiable copies of export Documentary Credits (DCs) to respective buyers, freight forwarders, insurance providers and other trade partners for their reference or action. Copies of import DCs may also be sent via e-mail immediately upon issuance by HSBC, saving time and communication costs, and allowing the customer to start manufacturing and sourcing processes immediately upon receipt of the relevant DCs.
For more information about [email protected] customers may contact their HSBC Relationship Manager.