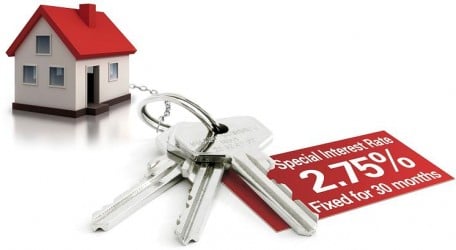 HSBC Malta introduced a home loans offer with a 2.75% per annum interest rate fixed for 30 months on new Classic Home Loans of up to €200,000.
This limited offer applies for main and second residences, as well as home alterations or refurbishment projects at one's residence. Other terms and conditions apply.
In addition, customers who apply for a Classic Home Loan through the online quote system at www.hsbc.com.mt/homeloans may benefit from a 25% discount on normal processing fees.
"Given our highly competitive rates and expert financial guidance, HSBC Malta provides a wide range of home loan packages, offering tailor-made solutions to ensure that each loan suits the individual's financial and personal circumstances," said Joyce Grech, HSBC's Head of Customer Value Management.
More information about HSBC Malta's products and services is available at www.hsbc.com.mt, by calling Customer Service on 2380 2380, or by visiting any HSBC branch inMalta and Gozo.