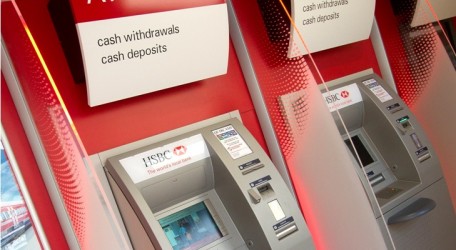 HSBC Malta installed 4 additional ATMs in Siġġiewi, Fgura, Gudja and Iklin, in line with the Bank's €3 million programme to upgrade and extend its ATM network in Malta and Gozo.
A total of 34 next-generation ATMs, offering more connectivity, functionality and quicker service, have already been installed in the following localities: Balzan, Birkirkara, Bugibba, Cospicua, Fgura, Gżira, Mellieha, Mosta, Poala, Qormi, Rabat, San Ġwann, St Julians, St Paul's, Sliema, Swieqi, Valletta, Victoria Gozo, Żabbar, Żejtun, and  Żurrieq.
"We have seen an increase in the use of ATMs. This is part of a cultural shift towards 24/7 self-service methods of banking. To meet this surging demand, HSBC's  new ATMs are much faster and more straightforward to use, while also offering more functionally and enhanced security," said Bernard Cutajar, HSBC Malta's Channel Migration Manager.
"Transactions that used to take minutes can now be completed in seconds, with more customer feedback on screen and on receipt printouts," Bernard Cutajar explained. "Cash may be deposited without a deposit envelope, through the next generation ATMs, and transferred directly to the account linked to one's card, without even having to enter a PIN. Moreover, cash deposited in this way is instantly available to the customer."
The enhanced functionality of HSBC's new ATMs – as well as the Bank's online and telephone banking systems – are offering customers more control and convenience to access HSBC's products and services.
An interactive map illustrating the location and availability of HSBC Malta's branches and off-site ATMs is available at www.hsbc.com.mt/find-a-branch. By end 2012, all HSBC in-branch ATMs will have been upgraded to next-generation machines.
More information about the services provided by HSBC ATMs is available by calling HSBC's Customer Service on 2380 2380, at www.hsbc.com.mt/atm, or by visiting any of HSBC branches in Malta and Gozo.