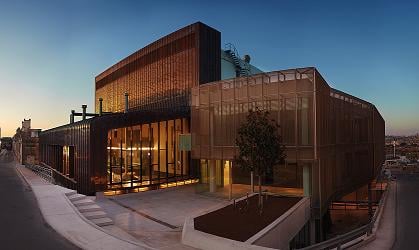 In this week's company announcement, the directors of Simonds Farsons Cisk plc reported that the group turnover for the six months ending 31 July 2013 increased by 2.7% to exceed €40 million, while profit after tax stood at €3.8 million, a marginal improvement over the record performance of the first six months of the previous financial year.
The attainment of the targeted efficiencies following the investment in the new Brewhouse and energy projects, increased export volumes and turnover along with record tourist numbers were positive contributors to the results. On the other hand, the Board noted that competition remains acute and as a result, gross margins were under pressure. Lower evening temperatures during the peak summer were also not conducive to high demand for carbonated soft drinks and waters. Finally, the Board noted the lost representation of key brands in the food importation segment, as a result of the consolidation by a foreign principal, as having a negative impact on the results.
Commenting on the interim results and the outlook for the forthcoming months, the Group's Chief Executive Officer, Norman Aquilina, stated that "While we are satisfied with the steady performance for the first six months, it is critical to underline that the market is expected to remain challenging, causing pressures on volumes and margins. Growth through investment, innovation and exports continues to be at the centre of the Group's strategic vision and much remains to be done to fully pursue this vision. Achieving the right level of profitability is very important to be able to sustain the continued level of investment necessary to further strengthen our competitive advantage."
As announced by the Chairman, Mr Louis Farrugia, at the last AGM, the Board is at this time evaluating an important and material investment in a new state-of-the-art Beer Packaging Hall designed to improve the efficiency levels, produce the requirements for the local market and provide added capacity to exploit export market opportunities. A decision in this respect is expected towards the end of the current financial year.The Board of Directors recommended an interim dividend of €1 million, equivalent to €0.0333 per share. The interim dividend is higher than last year but the Board noted that the increase was intended to have a more balanced payout over the year and should not be construed to mean that the aggregate dividend (interim and final) would be higher than last year.