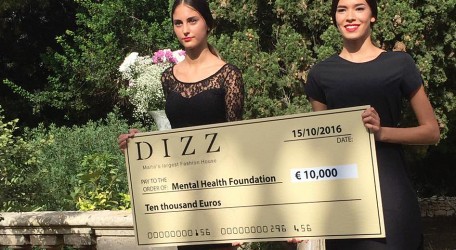 DIZZ Group fashion show at Girgenti
Malta's largest fashion house hosted its first fashion show, with leading international fashion brands, in the grounds of the Prime Minister's official summer residence, Girgenti Palace, Girgenti, earlier this month, to raise funds for mental health awareness. The event was held under the Patronage of Mrs Michelle Muscat, Spouse of the Prime Minister of Malta.
At the end of the event, DIZZ Group made a €10,000 donation to The Marigold Foundation chaired by Mrs Muscat.  Forty models displayed various autumn-winter collections before a select audience of 300.
The brands, for both women and men, included Elisabetta Franchi, Liu·Jo, Trussardi, Paul & Shark, Michael Kors, Harmont & Blaine, Guess, Guess Marciano, Max & Co, Calliope and Terranova.
A spokesman for DIZZ Group said the fashion show was a display of the growing variety of brands within the group.
"We thank all those who attended, enabling us to make this generous donation to The Marigold Foundation and thank especially Mrs Muscat for hosting this memorable event while making us at DIZZ Group particularly aware of the challenges face by mental health patients.
"We are grateful for the donations of LOGIX, Auto Sales Ltd – Kinds, BRND WGN, Ajet Signs, General Soft Drinks – Coca Cola and Ennesse Accounts Audit and Assurance to this charity and we are also happy that our donation will make the lives of these people a little bit better," the spokesman said.