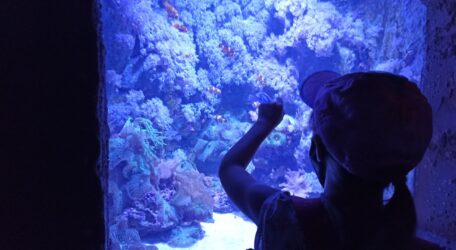 Programm Tbissima, a pilot project offering youngsters in Marsa a safe place to grow and develop their skills, has exposed an urgent need for a children's community centre in this industrialised locality.
When it was first launched by the Malta Trust Foundation four years ago, close to 100 children aged five to 14 signed up to attend this non-formal education programme, uncovering a thirst and enthusiasm for such a space.
Although the community-led programme was impacted by COVID-19, the Malta Trust Foundation has just signed a three-year agreement with the NGO Right to Smile to give Programm Tbissima fresh impetus and help children in the area, especially those from low income families.
This programme offers practical skills, such as food preparation and computer learning, a homework club, counselling, job and career guidance, as well as numerous fun activities, outings, sports and games.
Through collaboration with the University of Malta, a study was carried out to examine the current status of this project and plot the way forward to ensure the nurturing environment and services can grow.
One of the recommendations that emerged from this study was the pressing need for a permanent community centre for children in the area that would provide a safe space where they belonged; where they could make new friends, and safely voice their opinion and be heard.
Programm Tbissima also highlighted the need for volunteers and further collaboration with all stakeholders — including educational institutions and NGOs — to mitigate the accumulated, long-term challenges in Marsa.
The report calls for a comprehensive research study and evidence-based plan for Marsa's development, as well as the involvement of policymakers to support those living in this deprived and polluted area.
During this week's signing ceremony, Malta Trust Foundation chair Marie-Louise Coleiro Preca expressed the hope that Programm Tbissima would expand beyond Marsa to other localities.
"Through this project we are investing in the future of Marsa's children, where together with all our stakeholders, we are strengthening their talents and developing their skills through non-formal education methods that are fun and innovative," Ms Coleiro Preca said.
Right to Smile representative Health Schembri said the NGO was committed to creating long-standing relationships, such as Programm Tbissima, to provide safe spaces in the community for children and youth to develop into the best version of themselves, regardless of gender, age, race or religion.