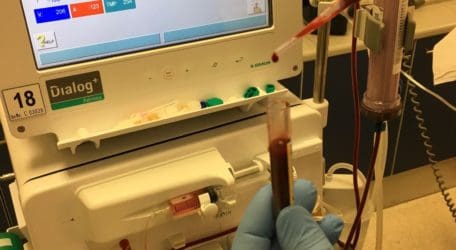 LifeCycle (Malta) Foundation is financially supporting a sophisticated software solution installed at Mater Dei Hospital's Renal Unit. Called Traccia, the software helps to "match" kidney transplantation and determine with a high degree of accuracy the compatibility of the donated organ with the recipient prior to the transplantation operation. 
Every year, LifeCycle organises a tough cycling challenge, each time in different countries to generate the necessary funding for LifeCycle Foundation's mission, that is to raise money for life saving equipment to help persons suffering from renal failure and to raise awareness about Organ Transplants here in Malta.  
This year, LifeCycle (Malta) Foundation is celebrating its 20th anniversary since it was  founded by Mr Curry.  For the second year running, Foster Clark is the title sponsor of the fund-raising challenge which will be taking participants to Dubai and then cycling 2,000 km to Salalah in Southern Oman.
This is the second consecutive year that LifeCycle is sponsoring the database and management of human tissue typing (HLA) which facilitates the procedure of finding the right match for renal patient compatible with a kidney donor with better chances of success and longer graft survival, for the satisfaction of the donor and the recipient's fulfilment of life.
Through TRACCIA, the system is upgraded with the functionalities of managing and recording the patients' medical history, blood type, year on dialysis and tissue typing for transplantation.
"Last year, with LifeCycle's €20,000 initial donation, the Renal Unit purchased the Traccia software which helps to match the kidney donation system with the most medically match suitable patient suffering from kidney disease," explained Alan Curry, who 20 years ago founded Foster Clark LifeCycle Challenge.
"Renal patients have to stay for four hours on dialysis, three times a week, attached to a blood cleaning machine. This is a very aggressive treatment which leaves the patient quite debilitated," said Paul Calleja, Head Nurse at Renal Unit. "This is a life-long treatment unless the patient receives a transplant. With Traccia programme and depending on the medical records of the patient, now it is simpler to determine a compatible recipient from the waiting list. With a kidney transplant, the quality of life of the patient is vastly improved with a a highly significant reduction in mortality rate."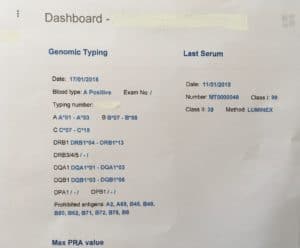 "Now that the programme is running well and the blood of all our recipients on the kidney waiting list has been sent for analysis, the programme is periodically updated with new blood samples sent from time to time. Every donation is now being run by the new system and this is saving us precious time and it is much less hectic for our patients," said Mr Calleja. 
One can donate via sms: 5061 7370 = €2.33; 5061 8920 = €6.99; 5061 9229 = €11.65; or via a call to 5160 2020 = €10, 5170 2005 = €15; and 5180 2006 = €25. Bank details are Swift code VALLMTMT, IBAN number MT 18 VALL 22013000000014814521017, Bank name Bank of Valletta, Account number 14814521017.
For more information about LifeCycle Foundation and Foster Clark LifeCycle Challenge 2018, please visit  www.lifecyclechallenge.com