This sum went towards the installation of two new kitchens in two separate residences; one which is already operational and another which has yet to open its doors.
Lidl Malta, the leading discount chain with 8 stores on the Maltese islands, is aware of the role it has within the society around it and thus wants to be an active part of it. The company, year after year, develops a broad year-long proposal to work hand-in-hand with various charities and non-profit organizations; one of which being Id-Dar Tal-Providenza in 2019. Lidl Malta sponsored the installation of two brand new kitchens in two different residences hosting persons with disabilities; the projects being completed in 2020.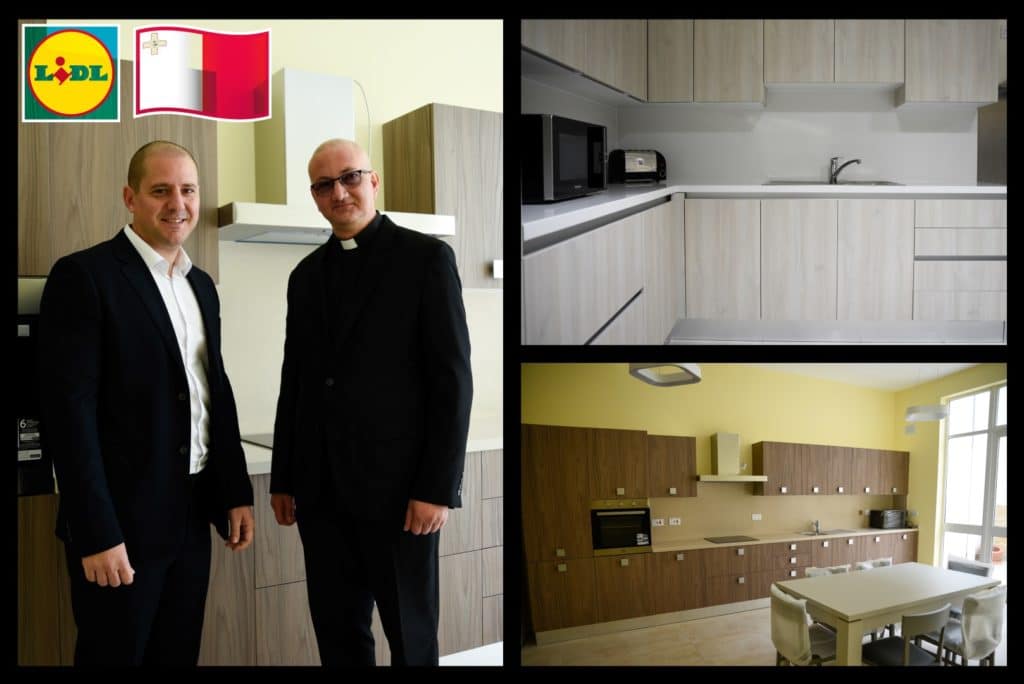 The first one in Dar Pirotta in Birkirkara, which already hosts a group of persons with disabilities, and the second one in a brand-new residence which is about to open in Balluta. These two kitchens were installed and finalised in the beginning of the year 2020. 
"Id-Dar Tal-Providenza has been offering residential services for persons with disabilities since 1968 thanks to the continuous support of the Maltese people and business companies.  Id-Dar tal-Providenza is very much grateful to Lidl for supporting our effort to improve the environment where our service users live.  This year Lidl sponsored two kitchens for two community homes, one in Birkirkara which has replaced an older one, and the other in Balluta a new community home which we intend to open later this year" said Fr. Martin Micallef, Director of Id-Dar Tal-Providenza. The total amount of this donation is over €7.000. 
 "Id-Dar Tal-Providenza is a very important entity in Malta; hosting over 150 persons with disabilities in its various residences, and provides persons with disabilities with a chance to enhance their daily lives and integrate into society more easily. As a company, we are proud to have been able to help this cause with the installation of two brand new kitchens; we sincerely hope that this collaboration is just the beginning, and it paves the way to a fruitful journey in which we can grow together. The donation of over €7.000 made in 2019, has helped to achieve the projects final completion in 2020, and it is of great pleasure to see such projects come to life" stated the Lidl Malta Management.