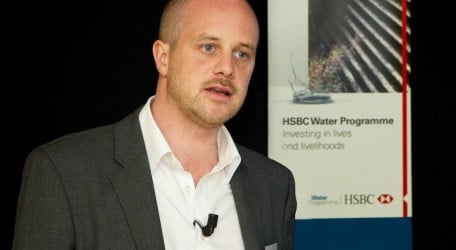 Pictured:HSBC Water Programme Coordinator Christopher D Goode during a recent presentation about Malta's potential involvement in the $100 million Water Programme
As part of the HSBC Water Programme, over the next five years $35 million will be made available to support charitable water projects in countries where HSBC operates, such as Malta. AsMaltais one of the ten most challenged nations in the world for water scarcity it will be actively bidding for funding under the HSBC programme.
Details of the scheme were revealed by Christopher Goode, HSBC Water Programme Coordinator, who visited Malta to present the Programme's criteria, scope and objectives to a diverse range of local stakeholders including members of environmental agencies, NGOs, and educational institutions.
"Projects must be sustainable, have a measurable impact, and address water related issues for the benefit of the target community," Mr Goode explained. "In addition to this, projects may involve multiple NGOs, could deal with educational initiatives related to water, and could also operate across national borders."
Following the successful conclusion of the HSBC Climate Partnership in 2011, the HSBC Water Programme was launched earlier this year. The five-year, USD100 million programme – which incorporates the $35 million water projects fund referred to earlier on – is a partnership with Earthwatch, WaterAid and WWF, three of the world's most respected environmental and development NGOs. The global programme will provide the necessary scale to deliver a powerful combination of water provision, protection and education, resulting in the most ground-breaking water programme ever committed to by a financial organisation.
Speaking about the local funding initiative, HSBC Bank Malta CEO Mark Watkinson said: "This is a highly innovative and exciting new global programme by HSBC. The Bank in Malta looks forward to partner with its various stakeholders to bid for funding to benefit local communities in Malta. Malta has significant water-related challenges and successful HSBC Water Programme projects could bring real benefits to the country."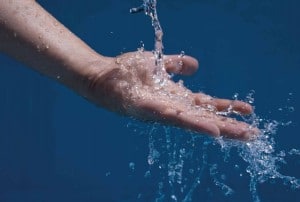 "HSBC continues to stress the importance of increased education and awareness relating to the extraction, production, usage and disposal of water. Such education is an integral part of the HSBC Water Programme," Mr Watkinson said.
Mr Goode's presentation was followed by an in-depth talk by Manuel Sapiano from the Malta Resources Authority, who explained the various unsustainable demands being placed on Malta's natural supply of freshwater. Mr Sapiano stressed that too much dependence is being placed on energy hungry methods of obtaining fresh water, such as reverse osmosis, while Malta's underground water table is being over exploited. In conclusion, Mr Sapiano expressed his hope that that HSBC Water Programme projects address such water related issues so as to avert potentially serious repercussions.
More information and research findings relating to the HSBC Water Programme are easily available online at www.thewaterhub.org.