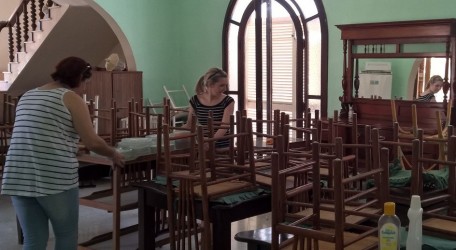 Even when off the phone lines, employees of HSBC UK Contact Centre Malta (HBEU) continue their spirit of helping people by connecting their time to volunteering opportunities.
And in the process of playing a bigger role, they have raised €15,000 so far this year.
HBEU regularly organises volunteer days whether it is planting trees at local gardens or walking dogs at the animal shelter. The aim is to make its staff more aware of various causes and to be able to spread as much joy as it can to charities in need.
"At HBEU, we pride ourselves in volunteering to give a helping hand to the ones in need. Each and every year, all individuals at HBEU are given the opportunity to be part of a charity of their own choice. There are unique activities throughout the year for employees and their friends and family," said People Experience and Recruitment Officer Rebecca Durke.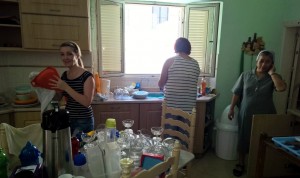 The most memorable experience for HBEU volunteers so far in 2016 was at Dar tal-Providenza where individuals spent the day helping out in the kitchen, spending quality time with the disabled, tending the garden, and assisting with thank you notes that the institution sends to its donors.
"We were grateful to have been given the opportunity to help the less fortunate and to be able to bring joy and put smiles on their faces," said Matteo Bianci.
A total of 14 charities have benefitted so far this year from HBEU's voluntary initiatives, including Europa Donna, Kids in Development, and Dar Sagra Familja.
Dar Sagra Familja is a charity close to the heart of HBEU as it is very important to give children a good upbringing and a healthy education. Ahead of the start of summer, a number of HBEU employees went to the summer home of the charity in Birżebbuġa to give the place a good clean up and to welcome the kids to spend their summer by the sea.
Exciting opportunities exist to join the Contact Centre and be part of a great team. For more information, visit  www.hsbc.com.mt/careers. An age neutral CV can be forwarded to  [email protected]