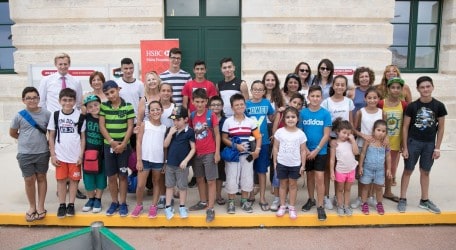 More than a dozen boys and girls with diabetes enjoyed a thrilling day of exploration and learning at Esplora as part of the annual summer camp organised by the Maltese Diabetes Association (MDA).
Sponsored by the HSBC Malta Foundation, the day-long outing featured educational games, scientific experiments, and play time. This year, the MDA summer camp lasted two days.
The Foundation also made a donation to the MDA, underscoring its more than 15-year-long support to the non-profit organisation.
HSBC CEO Andrew Beane said: "We are delighted to continue our partnership with the Maltese Diabetes Association and in particular supporting this year's summer camp where it was fantastic to see the children having lots of fun with new friends while learning how to manage diabetes as part of their day-to-day habits."
Established in 1981, the Maltese Diabetes Association provides its young members with educational talks, family and juvenile support groups, weekend live-ins and an annual camp for juvenile and teenage members. Further information can be obtained from the website: www.diabetesmalta.org