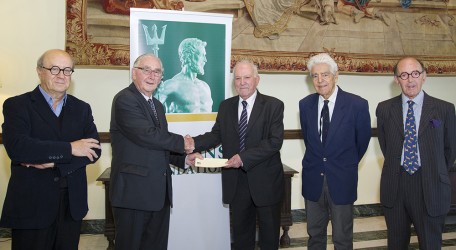 The Farsons Foundation has presented a sponsorship cheque to ADVICE, Assistive Devices for the Visually Impaired Centre, recently set up by the Association for the Visually Impaired.
It is estimated that there may be as many as 14,000 persons in Malta suffering from some form of visual impairment. At present there are few devices available in Malta to assist these persons in leading more normal lives and in most instances, they or their friends or family, have to conduct research into what is available or rely on the advice of their doctors, but in the end have to buy such gadgets from overseas without an opportunity to try them out and without any training in their use.
"The purpose of ADVICE is to have on display the widest range of these items that people can try out before purchase, and subsequent to this to provide the necessary support in the adoption of these technologies and repair when needed. While some of these items such as magnifying glasses or level indicators cost a few Euros, many others such as audio readers, run into hundreds or thousands of Euros. We have established contact with both the Royal as well the Canadian National Institutes for the Blind who apart from a range of services they provide, operate such Centres. We have also established contact with manufacturers of these devices and are now in the process of putting these in touch with local companies who may be interested in representing them in Malta," said Major Francis Naudi, Treasurer of the Association for the Visually Impaired.
Mr Bryan Gera, Chairman of the Farsons Foundation added, "It is with great pleasure that we are extending our support to this Association who are providing an invaluable service to the community. Our contribution will finance the purchase of one of the display devices at the Centre."
Although the set-up of ADVICE was the first priority for the Association, the eventual aim is the realization of a National Institute for the Blind and Visually Impaired that would provide assistance and support to affected persons.