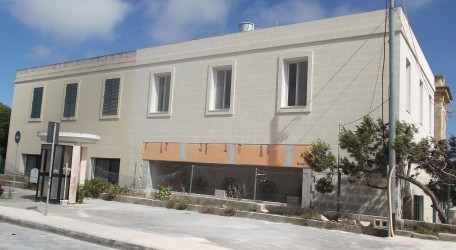 Dar il-Kaptan, the Foundation for Respite Care Services, that enable families with a disabled member to have regular breaks, is currently beyond the half-way stage in a €125,000 expansion project that started last December and is scheduled to be completed at the end of the summer.
The project has been split up into three phases, with the first phase complete and the second phase currently nearing completion. The first phase involved the construction of a number of rooms on the second floor of the building im Mtarfa.
The new multi-sensory room is an upgrade of the current facility. There is to be a gymnasium, a soft-play area, a laundry and linen room to enable the area it previously occupied to be totally clear for easy access to the new emergency exit, a waiting area for parents and relatives visiting the children and upgrading of the staff room, clients' dining room and the administration offices.
The second phase includes the finishing of all works, including tile laying, installation of water, electricity and air-conditioning units, plastering, painting, gypsum works and all apertures, including doors, fire doors and windows, and installation of fire alarms and CCTV cameras. Phase three involves the installation of equipment and all furnishings.
The new multi-sensory room is being relocated from the front porch/terrace of Dar il-Kaptan, which was previously much enjoyed by clients, particularly in summer. But its presence there decreased the amount of natural light available in the clients' dining room. The new multi-sensory room can accommodate up to seven children.
The new gymnasium can accommodate up to five children and includes a treadmill, exercise bicycle and other specialised equipment to encourage physical activity among Dar il-Kaptan's clients.
The soft-play area is also a novelty at Dar il-Kaptan. It is intended for children aged 2 to 11 and will include a ball pool.
The expansion project is being financed through donations from Rotary Club Malta, Istrina 2011, the Good Causes Fund and the Marigold Foundation.
According to Joseph Gerada, Administrator of the Foundation for Respite Care Services, the aim of this expansion project is "to raise the standard of service given to the existing clients and improve their quality of life during their stay with us". Works are currently on track.
For more information on the Foundation for Respite Care Services visit www.darilkaptan.org.