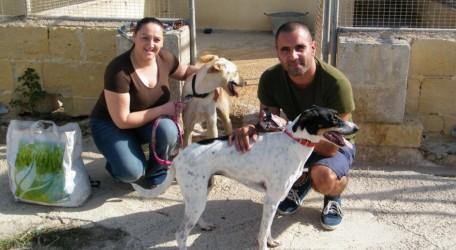 As part of its corporate social responsibility, Nectar Group invited its employees to suggest an organisation to be assisted. In recent years, the Group's social committee organised activities in favour of Dar Sagra Familja Children Home and Victim Support Malta.
This year, Nectar employees suggested that the Group helps out animals. The employees took it upon themselves to collect funds to buy dog food, an initiative that was further backed by the organisation.
Recently, following the recommendation of Animal Diaries' Moira Delia and Geordie Schembri, a group of employees together with their families enjoyed a Sunday morning at the Island Sanctuary, Tas-Silġ in Marsaxlokk. Together, they presented the dog's food to the Sanctuary representatives, after which Nectar Group's employees were given a tour around the sanctuary by volunteers, followed by a short walk with the dogs.