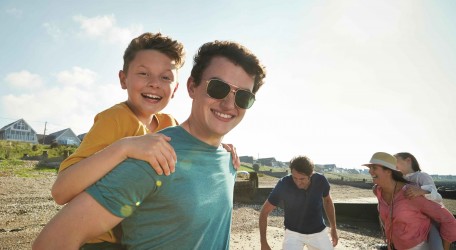 GSK Malta is supporting the European Respiratory Society (ERS) and the European Lung Foundation (ELF) as partners of the global health initiative, Healthy Lungs for Life (HLfL). The campaign seeks to reduce the number of people living with respiratory disease by raising awareness of lung conditions and ways to prevent lung damage.
HLfL highlights the importance of physical activity with its 'Take the Active Option' theme. This reflects the growing body of evidence supporting the importance of regular physical activity for lung health.1-5
To mark the change in season and in support of this year's theme, GSK Malta is driving a better understanding and appreciation of lung health.
"The importance of healthy, active living should not be underestimated. Regular physical activity can improve quality of life and can reduce the risk of long-term lung diseases. GSK is proud to partner with the European Respiratory Society and European Lung Foundation on their campaign to support people to make positive changes to improve their symptoms, quality of life and reduce their long-term risk of living with asthma and COPD (chronic obstructive pulmonary disease)," said Mario Sciberras, General Manager, GSK Malta.
Each year in the EU, one in eight of all deaths are due to respiratory diseases6 and the total cost, including the value of disability-adjusted life-years lost to respiratory disease is estimated at a minimum of €380 billion.7 It is estimated that around 235 million people in the world currently have asthma,8 and 329 million people are living with COPD.9 In Malta, asthma and COPD combined affect 13% of the population.10
"Respiratory diseases such as asthma and COPD can often be alleviated by building a small amount of physical activity into a daily routine. Small actions like these can make a substantial impact on respiratory health and help people overcome the daily challenges that they face living with respiratory disease," said Mr Sciberras.
As leaders in respiratory, GSK is committed to improving the lives of those living with asthma, COPD and other related illnesses. Asthma and COPD combined have a huge economic, social and personal impact, yet much of this can be prevented.