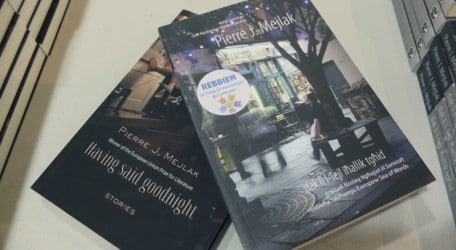 The National Book Council has announced the winners of the NBC PBS Short-Film Contest 2015:
Manuel Xuereb and Federico Chini of 2 Doors Media with their short-film proposal Dar ir-Rummien – an adaptation of a story with the same title by author Pierre J. Meilak from his collection of short-stories Dak li l-Lejl Iħallik Tgħid.
The adjudication board was made up of: Prof. Gloria Lauri Lucente, Prof. Mario Cassar and Mr. Reuben Zammit on behalf of PBS. Filming of the short-film will take place this summer and premiered on 7 November 2015 as part of the Malta Book Festival 2015 Events Programme.
This is a contest open to film-making teams making short films of a duration between 15 and 20 minutes based on a published Maltese short story. To apply, interested parties must submit a script along with a Project Plan including a breakdown of the budget.
The chosen proposal will receive €7,000 in funding from the National Book Council (NBC) and logistical and technical support, in the form of crew and equipment, for the production of the film from Public Broadcasting services (PBS). NBC will also allocate a €1000 grant to the author of the original short story as compensation for the use of his story.