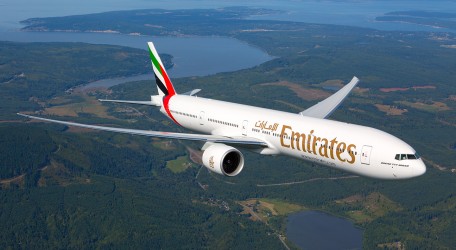 Listeners of the breakfast show "DANUSAN qumu" broadcast between Monday and Friday on Radju Malta get the chance to win a fantastic holiday for two persons to Cyprus. Emirates is giving away two return Economy Class fares from Malta to Cyprus for one winner and accompanying guest and gifts for five other finalists. The winner will also get a complimentary 5-night accommodation including breakfast at the 5-star Almyra Beach Resort in Paphos, Cyprus, with compliments of Thanos Hotels and kindly arranged through Cyprus Tourism Organisation.
To win this fantastic prize, listeners can participate in the Emirates competition "Hello Emirates" during the morning programme "DANUSAN qumu" presented by the popular duo Daniel Chircop and Sander Agius.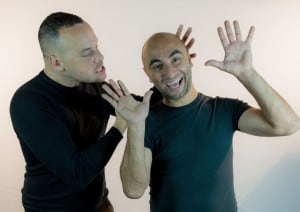 The Emirates competition on Radju Malta will be carried out in three phases. Daniel and Sander will give a few hints about one particular destination that Emirates flies to, and callers will guess the name of the city and country.
The first six participants that give the correct destination will have a chance to enter a second phase for the final competition. The two finalists will be at Radju Malta Studios for a final quiz and the one who answers the most questions correctly will get the top prize. The other five participants who answer the first question correctly will receive an Emirates travel bag or sports bag.
The Emirates competition starts on Monday 26 June 2017. Contestants must be 16 years and over and the first prize is non-transferable to another person. The two Emirates fares include airport taxes and are valid for travel until 31 December 2017. Almyra Beach Resort gift voucher is also valid until 31 December 2017, except in August 2017. Booking will depend on availability of seats on the date chosen by the winner as well as subject to availability and confirmation by the hotel reservations department. Terms and conditions apply.
With Emirates daily scheduled flights between Malta and Larnaca, Cyprus is becoming increasingly attractive for travellers from Malta looking for a relaxing holiday. The flight duration is just over two hours. Travellers can enjoy Emirates world-class service and comfort onboard, gourmet cuisine and ice inflight entertainment system with over 2,500 channels from movies, TV, music and games. Passengers also enjoy generous baggage allowance of up to 35kg in Economy.
The Malta-Larnaca-Dubai flight is operated by an Emirates Boeing 777-300ER aircraft and has 310 spacious seats in Economy Class.
Emirates is currently offering a companion fare offer to Larnaca, Cyprus. Two or more passengers travelling together in Economy Class can benefit from a special fare starting from €198 per person to Larnaca, inclusive of taxes. Offer is valid for sales until 30 June and travel till 31 December 2017. Terms and conditions apply.
Emirates Sales Office is located at Malta International Airport (Departures Lounge), and bookings for flights can be made either online: HYPERLINK "http://www.emirates.com/mt" www.emirates.com/mt, or from respective travel agencies or from Emirates Airline on tel: 2557 7255.