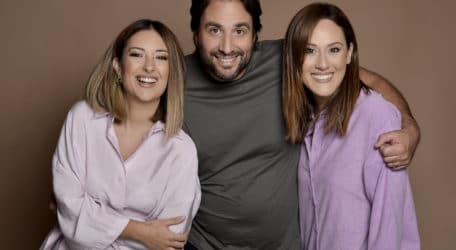 GADGETS will be back on TVM as from this coming Saturday, and as you're reading this you might be wondering why a futuristic show is being broadcast on what many believe to be a dying medium.
As the GADGETS team embarks on another season of Malta's TV show on technology, we beg to differ about TV being a dying medium. There's no denying that the increase in online video content has affected the popularity of traditional TV, but research clearly shows that the perception that TV is dying has been blown out of proportion. Here at GADGETS we will of course continue adapting as new trends and technologies continue to emerge, but TV is definitely still a force to reckon with and we plan to continue using this medium as one of our main platforms for the foreseeable future.

GADGETS remains Malta's only TV show on tech

GADGETS continues to play a leading role with respect to education and information on all forms of innovations and developments in the world of technology. GADGETS is designed to present tech in an entertaining way that isn't only for the experts. The show, which is hosted by Ian Busuttil Naudi and Rachel Cachia, has something to offer both gadget geeks and technophobes, with one simple aim: becoming familiar and getting into the ins and outs of the various types of technologies that drive our world.

65,000+ watch GADGETS once or twice a month

GADGETS is a multimedia hub that connects audiences across different age groups through television and online platforms. On TV, it is estimated that more than 65,000 people watch GADGETS once or twice a month. With more than 50,000 followers on Facebook and Instagram, our Facebook reach goes beyond the 100,000 mark and our website has more than 73,000 monthly visits.

Numbers, numbers… but it's our audiences' trust that matters

Of course we love it whenever there's an increase in numbers, but it is our audiences' trust that really matters. It is extremely rewarding to receive messages from followers who ask for the GADGETS opinion and show you that they trust our judgement and reviews on tech products. Our audiences' trust is one extremely crucial and fragile building block.

The new GADGETS show

The first GADGETS show for the upcoming season will be aired this Saturday 3 October. We're proud to have kept our 6.15pm slot every Saturday on TVM, with repeat broadcasts on TVM2 on Sunday at 10.15pm and on Monday at 4.15pm.