Photos by Aleksey Leonov (One Special Day.EU)
Wedding Day magazine, published by Jessica Moritz and Josanne Cassar, recently celebrated its first anniversary with a party at The Villa, St Julian's. Clients from the wedding industry, friends and family gathered to celebrate the occasion with a look back at the four issues published last year. The new February issue was also launched and distributed at the party.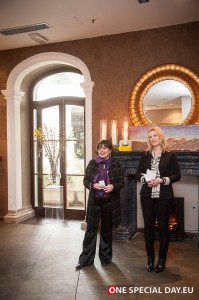 Jessica and Josanne spoke about the highlights of the last year since they formed their company Mojo Publishing Ltd, describing how Wedding Day has grown from strength to strength to become a leading weddings magazine.  Featuring uniquely styled photo shoots, thanks to a great creative team, each seasonal issue offers different themes for couples looking for inspiration. Real life weddings, excellent photography and quality printing by Bestprint Ltd. have ensured that WD is a magazine that any bride will want to keep.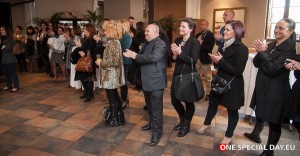 Its online presence on issuu.com ensures that it also has a healthy foreign audience (with over 51,000 hits), who look to the magazine for ideas and suppliers in Malta. Thanks to the Malta Tourism Authority, which has recognized WD's efforts to promote Malta as a weddings destination, the magazine has also been distributed at the Dublin and London wedding shows.
Advertisers have shown faith in WD because of its very effective marketing approach, which includes extensive promotion on Facebook as well as its targeted distribution which reaches those couples who are looking for wedding suppliers. In fact, WD is distributed for free from major outlets involved in the wedding industry as well as selected news agents.
Join the WeddingDay Facebook page for all the latest updates.