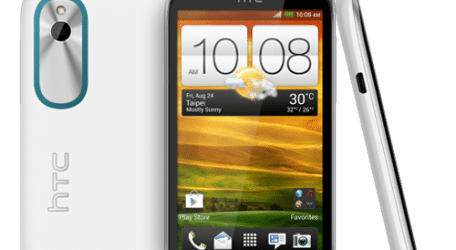 Vodafone announced that it will soon launch the HTC Desire X, a seriously entertaining, powerful and social smartphone. The HTC Desire X delivers a best in class camera, stunning and authentic sound quality and incredible processing power and speed.
"The HTC Desire X is truly an extension of our social life," said Lara Selvagi, Terminals Executive at Vodafone Malta. "It is the ideal phone for all of those who are looking to enjoy and share high quality multimedia, wherever they are. It provides a super-fast, highly personal mobile experience at an affordable price."
The HTC Desire X has an impressive 4-inch super LCD screen with optical lamination and increased viewing angle, with everything appearing in vivid colour and amazing clarity, even in bright sunlight with reduced glare. The HTC Desire X's 5 megapixel camera capabilities, including simultaneous image and video capture and continuous shooting for capturing multiple fast-paced action photos, takes fantastic photographs, even in challenging low-light conditions. The camera includes an HTC proprietary Image Chip, and wide-angle lens, and automatic adjustable flash amongst other features. VideoPic enables the user to take videos and stills at the same time and with Always Focus it can even record the most fleeting of moments with superfast activation and autofocus. Moreover, the one-press Continuous Shooting would allow every user to capture multiple photos of fast-paced action.
Tuned with HTC's exclusive Beats Audio, the users feel like they are actually hearing music in a studio. With the inclusion of HTC Sense and Android 4.0, every individual's experience will be completely personal. Saving and sharing photos, videos and files is easy on HTC Desire X – with one touch the user can instantly share content with friends and family. Dropbox integration further provides 25GB of free online storage for two years.
The HTC Desire X will be available from all Vodafone outlets very soon for the price of €399 or for free on the Smartphone 75 and Smartphone 95 plans, for €99 on the Smartphone 55 plan and for €149 on the Smartphone 35 plan. For more information visit a Vodafone store, call 247 for free from a Vodafone line or 999 9247 from any other line.