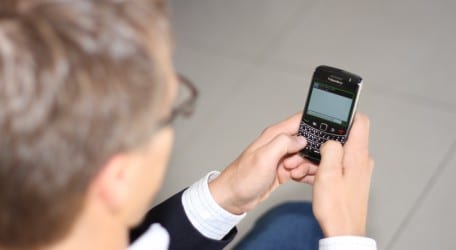 Vodafone is marking the 20th anniversary of the world's first text message sent by Neil Papworth, a test engineer with Anglo-French IT service company Sema who supported Vodafone in the UK and Vodacom in Johannesberg to be able to launch the first ever SMS. He sent the world's first SMS message from an R&D lab using a personal computer to Richard Jarvis Director at Vodafone who used an Orbitel 901 handset.
Neil Papworth was trying to demonstrate that text messages can be sent and they work also oustide the laboratory environment. On December 3rd 1992, he went down to one of the Vodafone sites in Newbury UK and in one of the switching rooms there he sent the first ever SMS message to Richard Jarvis.
The first ever SMS message read 'Happy Christmas'. A short while later he received confirmation that it all worked perfectly well. Originally SMS messages were meant to be used between technicians to communicate and run tests and for executive assistants to send messages to their bosses. The original idea never envisaged the widespread usage of SMS messages that we have today.
"SMS has without doubt been welcomed with great enthusiasm and has become an incredible phenomenon used by several billions of mobile users worldwide," said Sandro Pisani, Head of Marketing at Vodafone Malta. "As stated by Neil Papworth himself, this simple feature has become so popular with people of all ages since it requires no particular expertise. In Malta SMS messages remain extremely popular."
Neil Papworth was born inReading,UK.  He studied computer science and started his career programming helicopter landing aids before moving into telecommunications at the age of 21.  He worked as a developer, designer and software architect with Sema, until last year. He now architects next-generation Subscriber Data Management products for LTE and IMS at Tekelec.