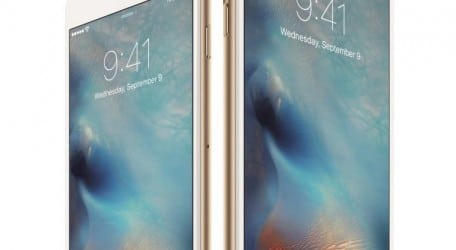 Vodafone has started to offer Apple's iPhone 6s and iPhone 6s plus in store.
The iPhone 6s is the latest version of iPhone that Apple is describing as being a vastly improved version of all previous designs, with their CEO stating that "even if the iPhone 6s may look familiar, we have changed everything about these new iPhones". Available with the same 4.7 and 5.5-inch Retina displays, the iPhone 6s and the iPhone 6s Plus have the same exterior design as the iPhone 6 and 6 Plus, however the hardware and technology of the 6s and 6s plus have been thoroughly updated. The exterior body and screen has also been upgraded and is now stronger and more durable than any previous-generation iPhone. Other new features that stand out are the new second-generation Touch ID module that makes fingerprint detection twice as fast, and the introduction of a 3D Touch feature, which Apple is calling "the future of Multi-Touch." And for those customers for whom the iPhone's camera features are a main selling point the iPhone 6s and the iPhone 6s Plus also include an innovative new feature called 'Live Photos', which captures 1.5 seconds of movement before and after a photo is taken to display short animations and sound when a 3D Touch gesture is used on an image.
Both the iPhone 6s and the iPhone 6s Plus come in three different models: 16GB, 64GB and 128GB and will be available from Vodafone in all four colours produced by Apple. These are Silver, Gold, Space Grey and Rose Gold (a totally new colour launched by Apple specifically for the iPhone 6s). Prices for the iPhone 6s start at €789 while the 6s Plus starts at €889. Exclusive discounts are also being offered to anyone subscribing to a RED plan.
More information is available on www.vodafone.com.mt/phones, however customers can also visit Vodafone's Destination Store in Birkirkara (on the Birkirkara Bypass) particularly if they wish to try out the iPhone 6s and 6s Plus for themselves.