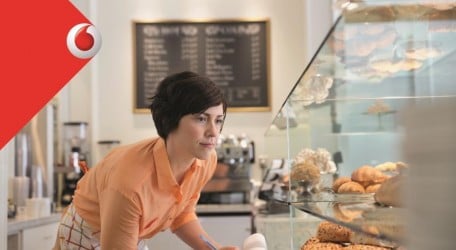 Vodafone has redesigned the RED Business Plans to respond to the ever changing needs of business customers. Trends clearly indicate that, more than ever before, businesses need to engage with stakeholders through multiple channels and to provide fast, responsive and quality service 24/7 if they want to remain competitive. This is precisely the objective that Vodafone Malta wants to help businesses achieve through their Ready Business concept. The new Vodafone RED Business Plans are geared to help businesses do just that, having been redesigned to offer all the right ingredients for a Ready Business, including worldwide minutes, SMS and mobile data when in Malta, as well as minutes, SMS, mobile data and free incoming calls when in travelling in Europe.
'Today's customers expect more out of the people they buy from and employees expect more flexibility from the company they work for both in management style and technological ability. Through the new RED Plans we enable our business customers to achieve this by remaining mobile, available and always in control of their costs. We enable them to be a truly 'Ready Business', always connected whether in Malta or overseas," says Lara Selvagi, Enterprise Marketing Manager, 'With the new Red Plans, in addition to offering much more in-bundle data, which we know is increasingly a priority for businesses, our customers will also benefit from the first true European tariff on the market, as well as increased cost control and bill transparency.'
RELAX Internet out of bundle rates will now also apply both when in Malta and Europe (€2 per 100MB, up to 10 recurrences in the EU, followed by 5.9c per MB). Other add-ons include: worldwide minutes & mobile data, whilst in Malta and Rest of the World Traveller including a daily allocation of minutes, SMS & data.
The three new RED Business Plans are Red Business Essential, Red Business Advantage and Red Business Prime. Vodafone customers can apply for these new tariffs at any time or may opt for any of these plans upon renewal of their current contract. For more information visit vodafone.com.mt/redbusinessplans or contact a sales representative on business.sales.mt@vodafone.com.