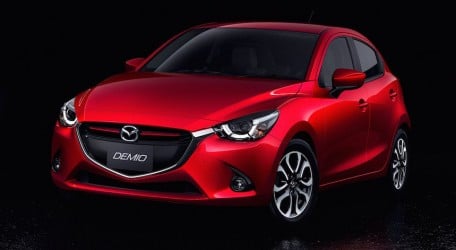 It may be a small car, but there is no doubt that it's a clever, comfortable and confident one: The all-new Mazda2 is set to take the B segment by storm. The all-new Mazda2 combines the complete range of SKYACTIV Technology with a stunning KODO – Soul of Motion design very similar to the Mazda Hazumi concept unveiled in Geneva in March. The cabin itself, meanwhile, is surprisingly spacious and comfortable, particularly for the driver but also with top-class rear legroom.
The outgoing Mazda2 is a likeable car, with easy handling and an amiably unpretentious image.. It's slightly longer than the car it replaces – mostly in the wheelbase – and while its overall shape is nigh on identical, there's way more elegance and complexity to its front end.
Mazda's attention to detail sees it tip the scales at 1,050kg, which is light even in this sector. The benefits are instantaneously obvious, as it is instilled with an agility and enthusiasm to change direction that goes hand in hand with its perky little engine. The all-new Mazda2 offers more of everything as it's lengthier with a bigger wheelbase, a roomier interior, and a display of i-ACTIVSENSE active security systems to go with the substantial level of equipment for a supermini.