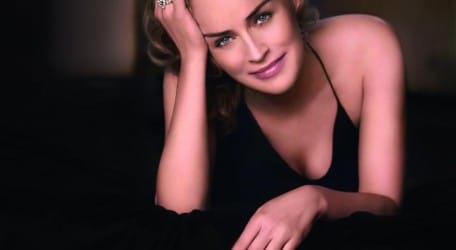 CAPTURE TOTALE
To celebrate the latest technological developments in the emblematic, CAPTURE TOTALE anti-ageing range, Dior is launching a new advertising campaign, and has invited its blatantly beautiful muse, Sharon Stone, to pose for Peter Lindbergh, who captures, in a flash, the star's captivating femininity.
Serene faced with the passage of time, she is more radiantly beautiful than ever.
The actress is living proof of the slogan, "More beautiful today than at twenty"!
Serene beauty, total beauty
A few seconds was all it took for Peter Lindbergh to steal a moment of personal beauty from Sharon Stone.
His main source of inspiration – the muse, and woman in the widest sense – spontaneously presents herself to the lens, in a gentle and simple way.
The result makes sense: between film and photography, Sharon Stone communicates, with depth and serenity, her ultimate femininity, upon which the passage of time has left no trace.
By choosing this rather particular angle, Dior demonstrates that it is moving even closer to the intimate needs of women, faced with the passage of time.
CAPTURE TOTALE is the House's personalised response for women over the age of 35, who are looking for a solid, global, anti-ageing programme.
Based on the concept of "total beauty", this begins with the first step of the skin care routine and continues through to make-up, for complete, radiant beauty.