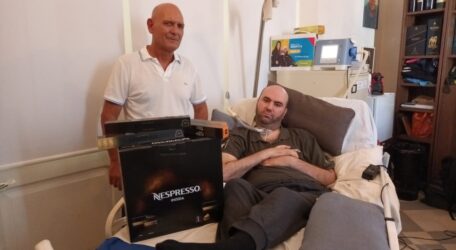 The two Dar Bjorn residences in Zebbug and Qormi have chosen Nespresso for their cafeteria.
Nespresso is supporting the two residences with Nespresso coffee machines, accessories and coffee pods so that residents and visitors will only be offered the best coffee.
A spokesman for Nespresso Malta said: "We are proud to support Dar Bjorn in the outstanding working they are doing and trust this small gesture will help them in enhancing their mission."
The DAR Bjorn residence in Qormi was opened by the ALS Malta Foundation in November 2017. The ALS Malta Foundation aims to raise awareness about ALS and MND, improve patients' quality of life and invest in research to find a cure for ALS.
In 2018, ALS Malta extended its services to persons with MS, Huntingtons and other neurological conditions and it is currently completing the newer and bigger DAR Bjorn in Zebbug.