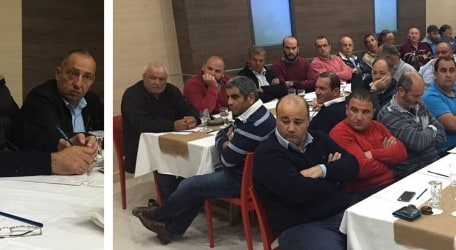 The Malta Developers Association on Saturday committed to start immediate discussions on the long-term disposal of construction waste in a meeting it called for quarry owners in the presence of the Minister for Sustainable Development, the Environment and Climate Change José Herrera.
Six people were appointed to represent the quarry owners and will chart the way forward that goes beyond a two- to three-year time frame. This includes alternative uses of quarries.
Dr Herrera said that, given this unprecedented crisis, with even Government construction projects like social housing failing to start because there is nowhere to dispose of construction waste, two extreme measures are being proposed.
Government will issue a Legal Notice to requisition the quarry volume for construction waste for which quarry owners will be compensated and the Environment Resources Authority is to issue notices informing those who refuse to accept construction waste without a valid reason that their licence will be suspended.
Dr Herrera said that dumping construction waste at sea or exporting it were not feasible options and would push up property prices, including rents.
MDA President Sandro Chetcuti argued that the measures being proposed by the government would not address the issue in the long term. He urged the Government to give short-term fiscal incentives for accepting construction waste in order not to increase the cost of dumping. "The authorities have been taking (quarry owners) for a ride for over 20 years," he said.
He appealed for quarry owners to step forward to enable their quarries to be used for the dumping of construction waste from today.