Above: Rendering of how the revamped Le Meridien will look
Le Méridien St Julian's Hotel & Spa is closing its doors on October 1, 2018, as it embarks on a €25 million investment that will see it transformed into the first Marriott hotel on the island by Summer 2019.
General manager Alex Incorvaja (pictured below) said everything was on track to close the hotel at the end of this week to enable works to start on the total renovation of the hotel and reopen as a Marriott hotel, Marriott International's flagship brand within its portfolio.
The extensive transformation will see the hotel increase its rooms to 327, offering guests a wider choice of premium category rooms and executive suites. The project has been entrusted to architects Bluprint Periti and RPW Design Ltd, one of the world's leading hospitality interior design practices.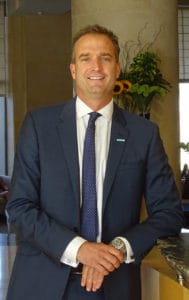 Although the hotel itself will be closed over the next nine months, The Villa, which operates Taro at The Villa and Nori at The Villa within the stately Villa Cassar Torreggiani, will remain open.
"This is a very exciting period for the hotel. Having had a great 2018 which follows the previous year's record results, we are now looking ahead to accelerating this momentum once the hotel reopens as the prestigious Malta Marriott Hotel & Spa next summer," he said.
Mr Incorvaja said its more than 140 employees will be kept on board and were being redeployed into the project, with some taking the opportunity to work and gain experience in other leading Marriott hotels around the world.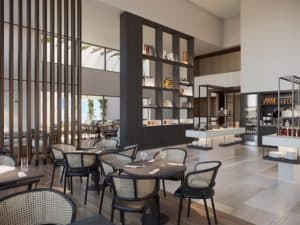 The rebranding follows Marriott International's acquisition of Starwood Hotels & Resorts, which owned the Le Méridien brand. The world-leading travel company has more than 6,700 properties operating under 30 brands in over 120 countries and territories around the world.
"The Marriott chain is one of the strongest brands worldwide in terms of hotel lodgings, and its arrival on the island will definitely be good news for the tourism industry and provide a great additional platform for Malta's promotion," Mr Incorvaja said.