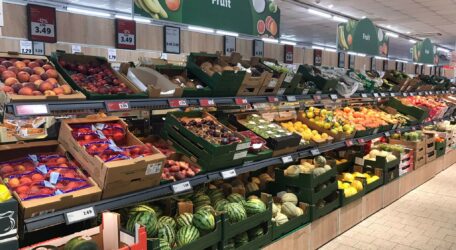 Lidl Malta, the leading retail chain on the Maltese islands, achieved a significant milestone in its ongoing commitment to innovation and digitalisation. The Company announces the introduction of digital price tags in its stores, replacing paper ones, with an investment of around 650,000 EUR for its ten stores. Electronic price tags seemingly look like traditional labels, but when you look closely, it turns out that they are small screens displaying the price and other information about the product. This initiative will result in substantial paper savings, underlining once again the determination of Lidl Malta to reduce its environmental impact.
Mark Vassallo, Finance Manager of Lidl Malta, commented on this important change: "Lidl is a highly dynamic company that directs its actions towards the future. When thinking of digitalisation in retail, people thoughts immediately go to online shopping, overlooking the fact that the digital transition of the sector also entails projects like this one, revitalising the physical shopping space, creating value, and enhancing the shopping experience. This investment will enable us to be even closer to our customers, facilitating a more transparent, clearer, and faster communication."
Lidl has successfully implemented this new system across all its Maltese stores, demonstrating the Company's commitment to modernisation. The new electronic price tags utilise an ESL (Electronic Shelf Labels) mechanism that wirelessly connects to a centralised system. All labels are directly connected to a management system, therefore prices and product information changes are automatically transferred to e-price tags, almost in real time. With this automation, the effort involved in printing and changing prices is reduced, making processes more efficient.