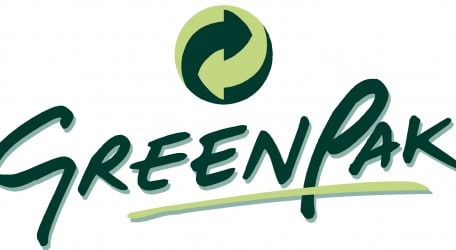 Action needs to be taken to remove the fragmented approach in waste management, which is leading to artificially inflated costs, says GreenPak. The waste sector needs to be harmonized with more participation from the private sector, as private sector involvement is essential to provide the necessary finance and generates more business opportunities. In this regard, Malta must move towards uniformity and single industry-led systems as exemplified by the European experience as promoted by the international organisation Extended Producer Responsibility Alliance – EXPRA. While Local Councils need to be organised into regions, with landfill fees and other treatment services provided by Wasteserv reflecting the true costs, the eco-contributions regime needs to be overhauled. Backing all these priorities, strong public awareness campaigns, managed by producer responsibility schemes, are needed to encourage recycling/waste prevention.
This challenging yet indispensable set of recommendations was submitted by GreenPak Coop Society Limited, in response to the Ministry for Sustainable Development's Issues Paper entitled "Towards a Sustainable Waste Management" in preparation for the development of the Waste Management Plan 2014-2020.
Due to Malta's demographics, waste prevention and recycling will always be difficult. Compounded with administrative, operational and regulatory issues, Malta's waste management is fragmented at all levels leading to unnecessary complexities, unwanted conflicts, and artificially inflated costs.
GreenPak's recommendations acquire further importance in the light of the European Environmental Agency (EEA) statement that if Malta continues with its current waste management practices, it is highly unlikely that Malta will achieve the various Municipal Solid Waste (MSW) EU Directive targets. Amongst other, by 2020, Malta is to divert biodegradable waste away from landfill, recover and recycle packaging waste, and recycle 50% recycling of all MSW. If Malta fails to achieve the EU targets, then the country will be facing a series of penalties and fines.
Ing. Mario Schembri, GreenPak Coop Society CEO, said: "In order to increase Malta's recycling performance in an environmentally and financially sustainable manner, GreenPak is recommending that waste collections from Local Councils are managed at regional level. MSW is the responsibility of Local Councils and for the same waste collection service, there exists a difference of 40% in costs charged to the Local Councils, often solely attributable to where on the island the service is being provided. Clearly this is unsustainable."
"Furthermore, such a strategic move will improve the quality of services, increase the recovery of recyclable waste, improve the waste collectors' health & safety and achieve economies of scale resulting in lower average cost per inhabitant to the Local  Councils' administrative costs," explained Ing. Schembri.
The situation in Malta today is one where the waste management sector is too fragmented with many players operating in a small market. The tendering processes should be revised to discourage further fragmentation in an already saturated sector. What is absent are good quality waste management services. The emphasis should therefore be on the quality and not the quantity of the players in the sector.
The European Environmental Agency says that countries adopting regional Waste Management Plans (WMPs) achieve good municipal waste recycling results. Currently, Local Councils have no WMPs to guide them with each Council adopting an ad hoc approach, resulting in a mishmash of strategies. Regional WMPs would establish key performance indicators (KPIs). Such KPIs would include the reduction of biodegradable waste to landfill, increase the recovery of recyclables, and implement waste prevention programmes.
GreenPak is recommending that waste contracts will be on a longer term. Apart from providing stable services, the private waste operators will be incentivized to invest (and not expect government subsidies) in latest technology for refuse collection vehicles and on board weighing systems, provide adequate training to staff, and improve H&S practice. Such contracts would also serve to safeguard each region through termination and penalty clauses in case of non-satisfactory performance by the waste operator.
Based on data from the National Statistics Office in Malta, GreenPak has made recommendations to establish a separate biodegradable waste collection so that the recyclables collections will improve. As has been experienced elsewhere in Europe, this measure will increase public participation in recycling.
GreenPak emphasised that the producer responsibility principle and private sector involvement are two essential key drivers in financing the waste sector, creating green jobs, and increasing the economic activity in the sector. Apart from the current four waste streams that are already governed by producer responsibility, the principle can be applied to more waste streams, notably newsprint, textiles and C&D waste.
GreenPak Coop Society is a MEPA authorised scheme and is backed by PRO Europe, an umbrella organisation of 35 national producer responsibility systems engaged in the selective collection and recycling of packaging waste.