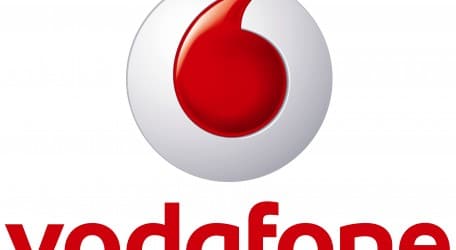 Vodafone has launched the Vodafone Star Plan, a new hybrid plan, which offers customers the great value of a pay monthly plan combined with the full cost control of topping up only as and when they need to.
Customers signing up for Vodafone Star Plan until 30th November 2015 can benefit from a fantastic introductory offer of only €20 per month instead of €25 per month for the full term of a two year deal, which includes a SIM and a 4G smartphone as well. The plan offers the following benefits every month
Free calls and SMSs to local Vodafone numbers (1,000 minutes and 1,000 SMSs);
100 units to any local network at any time of the day which can be used for voice calls or texts (1 Unit = 1 minute or 1 SMS);
500MB of mobile internet at 4G speeds.
The advantage of the Vodafone Star Plan is that customers can never go over this monthly limit unless they choose to by topping-up. Even then, they will benefit from Vodafone's best value out-of-bundle rates, with 1 unit costing only 15c per minute for calls and 15c per SMS, and mobile internet at only €2 per 100MB, thanks to Vodafone's worry-free RELAX internet service.
"Vodafone is continually aiming to meet our customers' changing needs. We felt that there are customers out there who are attracted to the value and flexibility which typically a monthly plan offers, but who may hold back because they don't want to be continually worrying about exceeding their limit," explained Alexia Mula, Marketing Executive at Vodafone Malta. "This is why we came up with the Vodafone Star Plan, which offers the best value bundle of calls, SMSs and mobile internet on the island, but where the customer can never go out-of-bundle unless he or she chooses to top-up."
The flexibility doesn't stop there. Customers can opt for either a one-year SIM only deal or a two year deal which includes a free 4G smartphone. For more information log onto  www.vodafone.com.mt/star or visit one of Vodafone's retail outlets.